Introducing Your Dallas Eye Doctors
At Eye Pieces we stand by one philosophy: Provide high quality eye care and offer superior products second to none. Other core values are important when considering seeking eye care.
We believe that your optometrist should be experienced, knowledgeable, and caring
We believe that you should be given the opportunity to ask questions and not feel rushed
We believe that your eye examination should always be comprehensive using state of the art technology
We believe that your eyewear should be of the highest quality
We believe that our service should be consistent and excellent
We believe that your time is valuable and you should have minimal to no waiting time to start your eye examination
Shouldn't you have peace of mind that you have chosen the best trained eye doctors in Dallas using the best available technology with a friendly staff to perform your eye examination?
Browse some of our eyewear designers.
Read some FAQ's by one of our Fashion Eyewear Specialists
Eye Pieces has been recognized as the best place to obtain your glasses by several publications.
Want to know what to expect at your upcoming eye exam? Click here for more.
So, if you are in Uptown, West Village, Highland Park, University Park, or Lakewood area visit Eye Pieces for state of the art eye care as well as the latest selection of designer frames!
Need An Appointment?
We'll Call You Back!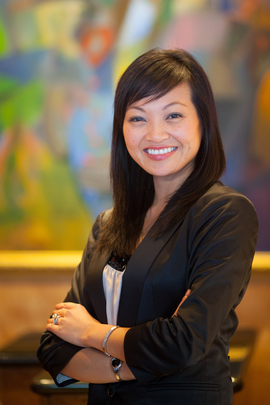 Hoa Nguyen, O.D. received her bachelor's degree from Tulane University and her doctorate degree from the University of Houston College of Optometry in 2006. Dr. Nguyen is currently licensed as a Therapeutic Optometrist and board certified as an Optometric Glaucoma Specialist. Dr. Hoa Nguyen has training in treating ocular diseases, providing essential eye care for children, fitting specialty contact lenses and co-managing pediatrics, and low vision rehabilitation at Baylor in...
Jaime Gonzalez, O.D. earned his Doctorate in Optometry in 2006, graduating from the University of Houston College of Optometry. He was awarded The Clinical Excellence Award in Family Practice while pursuing his doctorate degree. Dr. Gonzalez went on to complete his internship rotation in ocular disease at BridgeBuilders Eye Clinic alongside Dr. Joe DeLoach. At the University of Houston - University Eye Institute, Dr. Jaime Gonzalez also had extensive training...
Take a Virtual Tour of our Office:
JEWELED EYEWEAR
LIMITED-EDITION
Chrome Hearts is a beautifully crafted line of eyewear that can be seen on celebrities such as Bon Jovi, Tom Cruise, Brad Pitt, Ricky Martin, The Rolling Stones, Aerosmith, Justin Timberlake, Eddie Murphy, Jamie Foxx, Cher, Britney Spears, and Karl Lagerfeld.
Dailies Total1 and the New Dailies Total1 Multifocal
With Dailies total 1 your eyes will feel healthy and comfortable from your first blink until the end of the day. This lens is made from a breathable silicone hydrogel material, it is designed to maintain a wettable surface and enable a high level of oxygen flow, assuring your eyes are getting the natural level of oxygen while you are wearing them.
Oct 15, 2017
October has arrived and that means many people are already starting to plan for upcoming...